Seacret Mud Soap Review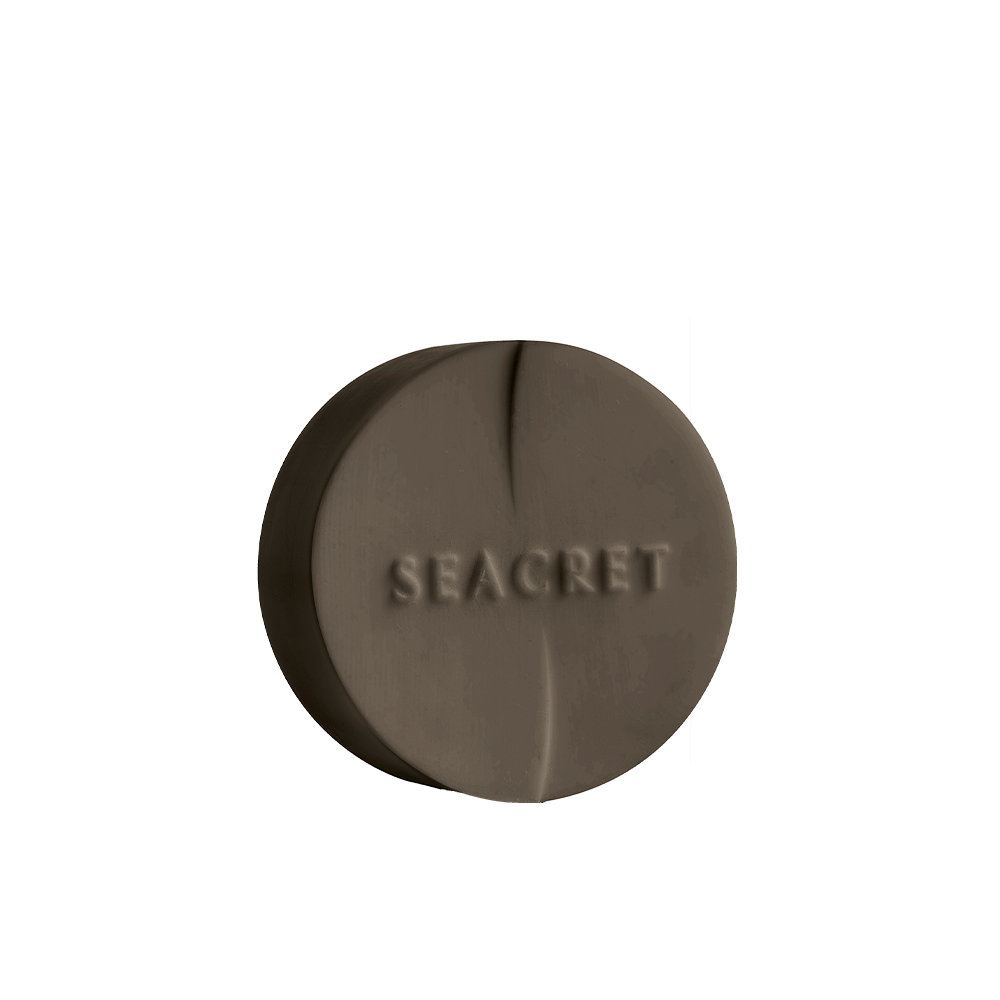 Many commercially available soaps can leave your skin dried and cracked. Seacret mud soap is a convenient way of cleaning the skin of impurities while keeping it moisturized.
The Seacret mud soap is a unique formulation with natural dead sea mud and other minerals to deep cleanse your body and refresh dull skin. The soap is gentle on your skin, leaving it smooth and soft. It is a viable alternative for skin diseases such as dermatitis and acne.
Today, we discuss the different components of mud soap in this Seacret mud soap review that help purify, restore and balance your skin.
Benefits of Using Seacret Mud Soap

There are multiple benefits of using the Seacret mud soap:
All-natural product (free of paraben, SLS, etc.)
Contains the mineral-rich dead sea mud
Dissolves oil from the skin
Cleanses the skin and imparts glow
Hypoallergenic (no chances of allergy)
It is suitable for all skin types
How Seacret Mud Soap Ingredients Benefit Your Skin
This Seacret mud soap review will now go through the list of the active ingredients present in the mud soap that ensure healthy, glowing skin:
African Palm (Elaeis Guineensis Kernel) Oil
The palm kernel oil of Elaeis guineensis is a highly saturated plant oil derived from the seeds of the palm plant. It has multiple applications for skin health. Therefore, it is incorporated into skincare products like the Seacret mud soap.
The oil is a rich source of antioxidants like vitamin E. That makes the fragrant oil known for its emollient properties. Accordingly, you can expect evident skin smoothing and softening effects with Seacret mud soap.
Vitamin E also serves as a protectant from environmental stressors like UV damage.
Multiple studies identify the skin moisturizing and emollient properties of the oil. The highly efficacious oil prevents transdermal heat and water loss, helping the skin retain moisture.
Palm kernel oil is also a rich source of fatty acids like lauric acid and linoleic acid, which prevent and fight acne.
The oil is capable of penetrating the deeper layers of the skin, imparting deeper skin effects.
Accordingly, the Seacret mud soap helps you to achieve deep skin hydration.
Sodium Chloride
Table salt, i.e., sodium chloride, is part of our daily diets. The salt is added to most soaps and skin products as a filler. However, sodium chloride also has a role in maintaining optimal skin health.
Many people believe that sodium chloride can help alleviate the symptoms of acne and skin inflammation.
According to a study, creams or gels containing sodium chloride prevent transepidermal water loss, making them great moisturizers. The gels were tested on old patients, and the results were nothing but positive. The topical application of salt improves the hydration of the skin layer (stratum corneum).
Hamamelis Virginiana Extract
Many times, you must use different dermatological products to treat your skin condition. In an ideal world, your ordinary soap should replace all the expensive creams and gels.
The Seacret mud soap contains potent ingredients like hamamelis virginiana or witch hazel that have powerful antioxidant and soothing properties.
Research shows that hamamelis Virginiana extract has abundant amounts of polysaccharides and proanthocyanidins. Extracts from the bark promote the proliferation of human keratinocytes (skin cells) and treat skin irritation.
A study concluded that hamamelis effectively mitigates skin disorder symptoms in children. The hamamelis ointments were safe and well tolerated by the study participants. The tannins inside the witch hazel extract play a positive role in managing acne.
Another study highlighted the antioxidant role of hamamelis virginiana extracts. Topical application of the witch hazel extends anti-inflammatory and photoprotective effects on the skin.
Modern studies advocate using witch hazel extracts for chronic skin disorders such as acne vulgaris.
So, witch hazel's inclusion in the Seacret mud soap is a blessing for skin patients and those suffering from conditions like acne, dermatitis, or eczema.
Dead Sea Mud (Maris Limus Extract)
Dead sea mud has a multitude of potent minerals. Maris Limus extract in mud soap strengthens the skin's defenses against harmful UV rays. Based on the health benefits, dead sea mud is now used for therapeutic roles in dermatological products. The extract also has antimicrobial action.
A short-term study revealed that dead sea mud has multiple effects on healthy skin. It fortifies skin barriers and boosts skin hydration while reducing transepidermal water loss. The extract also positively modulates erythema (redness) and pigmentation.
Dead Sea Salts (Sea Salt/Maris Sal)
Dead sea salts are rich in magnesium, which has plenty of skin benefits. The salts in your Seacret mud soap can treat atopic dry skin conditions. A study concluded that the magnesium-rich dead sea salt enhances skin cell proliferation, improves skin barrier function, and reduces skin roughness and inflammation.
Gels containing dead sea salts reduce skin roughness and make it smooth. Therefore, the Seacret mud soap is superb for women with mature skin.
How To Use Seacret Mud Soap?
Applying the Seacret mud soap is simple. Wet the skin before application on the skin. Lather and use the mud soap directly on the skin, massaging gently. Rinse away the soap thoroughly with water.
Pros
Based on users' reviews, Seacret mud soap has the following pros:
Helps relieve acne
Moisturizes and smooths the skin
Works well for dry and irritated skin
Reduces excess sebum/ oil from oily skin
Cons
Final Remarks
The Seacret mud soap is an enriching natural soap ideal for dull, oil, and irritated skin. As mentioned in this Seacret mud soap review, this product promotes skin hydration while providing a softer texture and radiant glow to it.
The all-natural mud soap is hypoallergenic and works for all skin types. The African palm kernel oil in the mud soap has commendable emollient properties. It moisturizes the skin and prevents transdermal water loss.
Sodium chloride primarily acts as a filler but also hydrates the skin layers.
Hamamelis virginiana extract has multiple health benefits, from promoting cell proliferation to skin photoprotection. The topical application imparts anti-inflammatory properties too.
Dead sea mud is known for strengthening skin barriers and restoring skin hydration. Similarly, dead sea salt reduces skin roughness, wrinkles, and fine lines.
The all-natural elements of the dead sea mud and salt ensure superior skin health. The Seacret mud soap is an all-around performer and is suitable for individuals with all skin types on the entire body.